Durable & Sustainable Barrier Coating
FlexSHIELD® is an aqueous-based barrier coating designed for use in folding carton applications where scoring and folding often create major challenges.
Corn-based resins like PLA are expensive and may contain unwanted GMOs, while polyethylene coatings are not recyclable or compostable.
FlexSHIELD®, on the other hand, is the only product on the market that performs like polyethylene and is fully compostable, recyclable, and repulpable. Plus, it won't crack in scores and folds, and it offers a performance barrier that helps prevent leakage of liquid in to-go containers.
Ultimately, customers will avoid stains and spills and will appreciate that FlexSHIELD® is certified compostable using ASTM certification methods—meaning it meets the toughest international standards of environmental excellence.
FlexSHIELD® can be applied on various paper substrates, including liners, cardboard, chipboard, and SBS.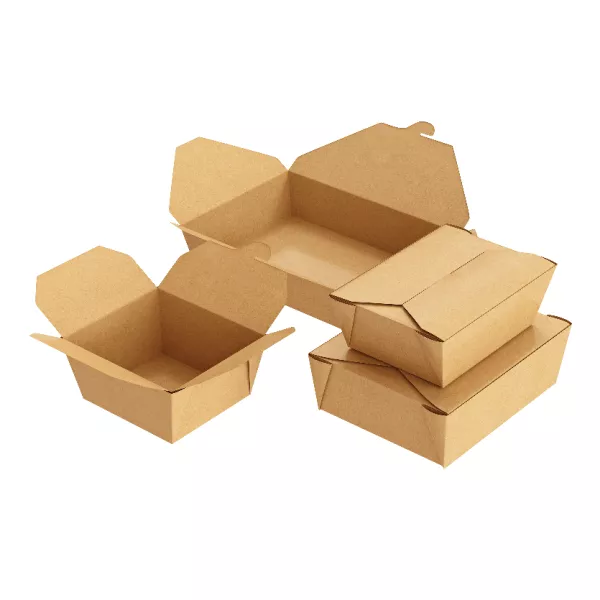 Get the visual appeal of paper substrates plus the performance of our aqueous-based coating.
FlexSHIELD coating can be shaded, tinted, and won't crack in scores or folds.
Heat-sealable closures and a moisture-resistant barrier help preserve your products.
Our performance barrier locks in liquid with food-safe and microwave-safe technology.
How does FlexSHIELD® Compare?
FlexSHIELD® is the first fully compostable product that provides polyethylene-like protection at an economical price point. Boxes treated with the innovative coating are FDA-, CFIA-, and EUR-compliant for direct food contact.
FlexSHIELD®
Food safe and microwave safe
Properties
Moisture Protection
Our performance barrier technology keeps liquids
containted and locks moisture out.
Heat Sealable
FlexSHIELD® can be heat-sealed for secure and tamper-evident closures.
Recyclable & Compostable
FlexSHIELD® can be recycled multiple times and, when recycled, the fiber yield is over 98%. FlexSHIELD® has been certified as compostable by BNQ (Bureau de normalisation du Québec) and TÜV AUSTRIA.
Food & Microwave Safe
FlexSHIELD® is FDA-, CFIA-, and EUR-compliant for direct food contact. FlexSHIELD® is microwave-compliant for dry, aqueous, and fatty foods.
Grease Barrier
Protect against grease and oil with FlexSHIELD® aqueous-based coating.
Performance
There is no significant difference in stiffness between FlexSHIELD® and poly-coated board. Unlike polyethylene, FlexSHIELD® isn't glossy, doesn't look like plastic, and can be shaded or tinted.
Substrates
Clay Coated Newback (CCNB)
Corrugating Medium
Ecotect®
Kraft Paper
Kraftpak®
Coated Unbleached Kraft (CUK)
Linerboard
Recycled Linerboard
Solid Bleached Sulfate (SBS)
Tan Bending Chip
FlexSHIELD is a proven powerhouse: compostable, recyclable, and repulpabable.